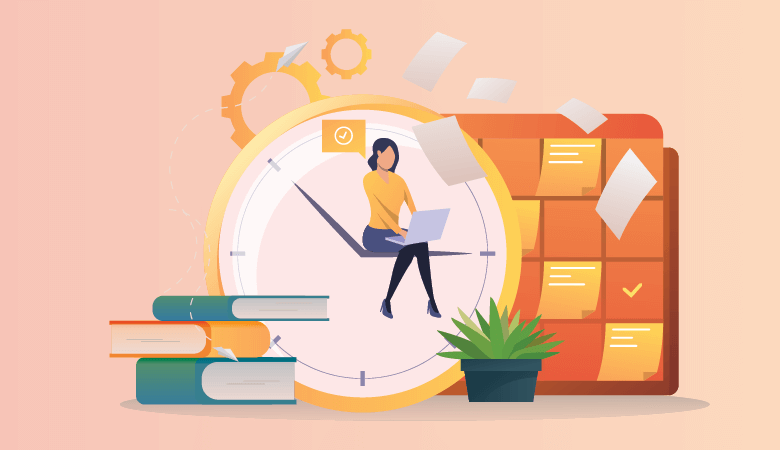 Content is king. We have heard this more than a few times in the past few months. With CoVID-19 mandated stay at home, cheap mobile internet, and wider access there is a growing demand for good content like never before. We know the drill – good content brings in more traffic and drives higher revenues. There is no shortcut!
The holy grail of successful social media, digital and online presence is this – good content. But with promises of instant likes, impressions and followers at the snap of a finger, this can be confusing.
Also, the dichotomy of good content not exactly being SEO friendly is a pain. Some writers are absolute wizards with words and simply make word magic, but they fail to create a digital impact. But, there are a few tips and tricks veterans at leading companies offering SEO services in Hyderabad swear by. Super easy guidelines you just have to keep in mind to create fantastic content, which drives organic traffic and get genuine leads.
 Know whom you are writing for
Think of the last time you really enjoyed reading something. It's a classic concept in marketing as well – targeting and segmentation. It is simply knowing your consumer base and writing exactly for them. Knowing whom you are writing for gives you a sense of power. It is common sense that you cannot address a group of 5 year olds the same way you address a group of distinguished academicians.
Pay attention to the tone and flair accordingly – informal, playful and humorous, or serious, formal and academic. Focusing on SEO does not mean you ignore these aspects, because remember that SEO can get traffic to your page, but it is killer content that keeps them engaged.
A good content strategy is also about not showing off or being authoritative, unless it is a journal paper (I wouldn't advise being authoritative even there, humility helps!). Content should be easy to read, simple and not too complex to comprehend.
This builds trust, and readers come back when they trust you.
Feedback and read comments are a great way to understand if your tone and flair are hitting the right spot with your target audience. There are numerous analytics available to identify your target and write for them. You should leverage this data, and you'll see how easy your job will be!
Personalize your content subtly
Even though a segment of video content is consumed in groups, like watching a series or movies on an OTT platform. This segment is also reducing, and most content today – text, videos or images is consumed in solidarity. So writing a personalized piece makes the content more relatable and aids connect. Studies show that reading a personalized pieces feels like someone is talking to you, and it helps better engagement and is more impactful.
Personalisation can be achieved through tools while sending newsletters, or text compositions addressed to specific users by name. This will thrill the consumer who would also be a potential influencer by referring it to their followers, friends and family, say social media experts offering PPC services in Hyderabad.
Clarity matters – stay thoughtful
In the world of digital marketing, and social media negative publicity is also publicity. So you might find content that is outrageous, or controversial going viral. Not everyone can pull this off.
Everyone is entitled to an opinion, but remember your writing is crisp and shows your intent crystal clear. It is important to take a stance, and write right more than going viral. Don't indulge in controversy or blasphemy just for the sake of gaining traction.
Wake up to the power of data
Data is the new oil! We are surrounded by data in all forms today – from journals, newsletters, videos, advertisements, e-books, social media posts – how can you use these to your advantage?
Data is one aspect, while analytics is another. Both can be combined to guide your content strategy. It can help gain insights, and provide better content – content that your customer wants, content your consumer needs.
This is a subtle art. A good writer must invoke emotions in their readers without being too explicit about it. You don't dance and impress with a written piece, you make a lasting impact. User feedback, surveys, usability testing are all great ways to understand this impact. There are innumerable tools available to give you a dashboard view of your performance as a content generator. If that leaves you confused, and think it hampers your creative flow as a writer, you should turn to a good content marketing company in Hyderabad.
Tap into the potential of visuals
A good text must make the reader visualize through their writing. A picture speaks a thousand words. The converse should also be true – a thousand words must nudge the reader to visualize what you are trying to convey.
We must also take the help of visuals in conveying better – charts, images, gifs, memes are all effective means to convey intent in the piece.
So, there you go! Don't compromise on content quality under the SEO excuse. Only good content can drive organic traffic. There is no substitute to this.