Fashion
Fashion Trends That Will Never Go Out of Style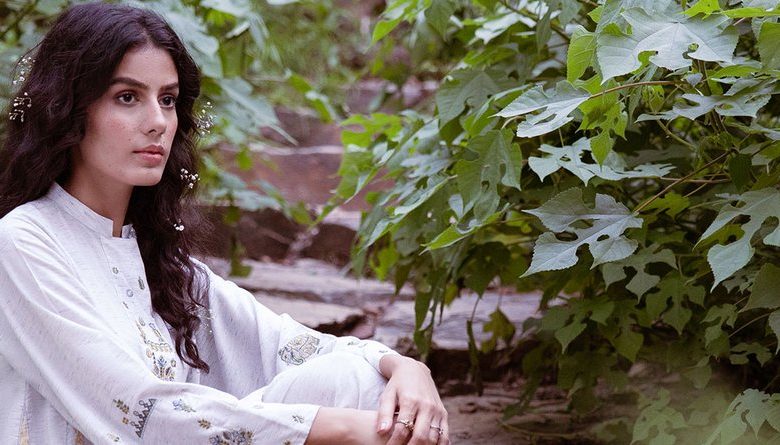 Trends change within a blink of an eye and the hot new styles urge people to buy more, even when they don't actually need new dresses. This leads to a more carbon footprint! It is about time that brands and consumers do their part to promote sustainable and environment friendly fashion clothing. 
What is Sustainable Fashion?
Sustainable fashion is also known as eco fashion or ReFashion. As the name suggests, it refers to fashion clothing that is designed, manufactured and used in ways that promote environmental friendliness. With this movement, clothes brands aim to contribute to bringing about a positive change in the fashion as well as social world. You can do your part to help in this movement. How? Here are some trends that will never go out of style! So how about sticking to these and creating a more sustainable closet.
Ways to Create a Sustainable Fashion Future
While brands work towards creating cleaner environmentally friendly fabrics and ethical clothing, we as consumers can limit buying unnecessarily and say "no" to fast fashion. It is sensible to go for quality and make your clothing items last longer. 
Stick to Timeless Classics
There are some classic pieces that never go out of fashion. These trends have stayed with us through generations and will continue to be just as popular in years to come. Ladies kurtas have always been loved by women, while trends of short and long shirts have come and gone. Even today, in almost all collections by boutiques you will see some exclusive Kurtis in solids and prints, with embellishments and embroideries. Pair them with pants, shalwar or jeans. They are good with all.
With neutrals, you have a versatile color palette and it makes dressing up effortless. You can never go wrong with them. Women dresses in neutrals can be easily mixed and matched so they are practical as well as functional. They also look sophisticated and are easy to put together. Take the example of a black shirt. You can wear beige pants with it for a demure look or adorn a red scarf when you want the bold touch. Everything will go with it and every time you can experiment to create a new look. If it is a party you need to attend, select a chunky piece of necklace or a gold bracelet to work as a statement piece. 
Investing in neutrals means you can use the clothes for longer and thus save more money. This translates to slow fashion through which you can do your part in promoting sustainable fashion. So how about making life simpler with smart choices. 
Printed Lawn Suits – An Eco-Friendly Material and a Must Buy
Your summer wardrobe is incomplete without a printed lawn suit. Women absolutely love this breathable and soft fabric. Owing to its popularity, designers now make semi-formal and formal summer dresses for women in lawns. The material can be worn on all occasions, be it a casual day out, a birthday party or an office gathering. It is for women of all ages and tastes. 
Since lawn is now being used to design party wear dresses, you can find a stunning and diverse variety of these. Due to the sweltering heat women don't want to wear materials that make them sweat when they're dressed to the nines. If you want to up your summer fashion game and beat the heat then go for embroidered lawn suits that never fail to impress. Intricate embroideries and embellishments have always been a hot seller in our part of the world. The trend of wearing embroidered suits has lived on for ages and is worn in all seasons. The only difference is that in summers you get embroideries on lighter fabrics and in winters it is on materials like linen and khaddar. So when it comes to party dresses, such pieces are a worthy choice, as they can be worn on many special occasions.
Loose and Comfortable Outfits
With Covid and stay-at-home routines, the trend for loose and easy ready made dresses has gained popularity. Last year was all about relaxed outfits and needless to say it is something we all desire. This year is also going to be about clothes that make you feel good, so invest in silhouettes with easy fits that are functional and well-designed. Expect to see hybrid and crossover pieces that are elevated and can work on all occasions. 
The trend for comfy clothes is here to stay and we have seen even work attire mixed with casual pieces. Modern women are confident enough to carry them with grace. They do not shy away from wearing something that makes them feel good! So why break the bank on statement pieces when you can nail the look in your comfy attire. 
Our traditional dresses can never be out of style because they're a part of our identity. It always looks nice to see men and women adorning our traditional outfits on special occasions like eid and nikahs. Men's kurtas and shalwar kameez have made a big comeback and become more popular than ever. As for women's ethinic wear, it always was and still is worn with as much fervor as before. A collection by any brand is not complete without a few traditional ladies dresses. Next time when doing online clothes shopping don't forget to add these to your cart. 
The Sustainable Fashion Trend is Here to Stay!
With increasing environmental awareness many brands have started promoting sustainable fashion. Choose brands that are serious about sustainability and are making an impact by offering the real deal. These brands offer pure eco-friendly materials that are strong and durable.
Sapphire is at the forefront of the sustainable fashion movement in Pakistan. It launched its sustainability project 'Little by Little' back in 2019. Since then it has worked diligently to enhance its manufacturing and distribution process in order to make the country greener. It introduced recycled cotton seed-infused bags and soon replaced plastic shopping bags with reusable cotton bags. All these efforts were directed to promote healthy practices among customers and businesses alike. 
Weaving Green- Sapphire's New Sustainable Collection
Sapphire's new sustainable collection was launched on 14th August keeping in view the spirit of independence day celebrations and the hope for a better Pakistan. It features women dresses in unique shades, cuts and designs. Ethical production methods have been employed to make these amazing ladies kurtas.
The articles are inspired by local crafts and designed with immense attention to detail to enhance their femininity and elegance. Each step of their manufacturing profession is water as well as energy-efficient. Crafted from recycled cotton and natural colors, these summer dresses for women are an apt reflection of how the fashion future of Pakistan ought to be.
So, next time you go shopping, shop better!