Health and Fitness
Fitness App Development: Some Must-Have Features of an MVP!
Killer Features to include in the MVP of a Fitness App!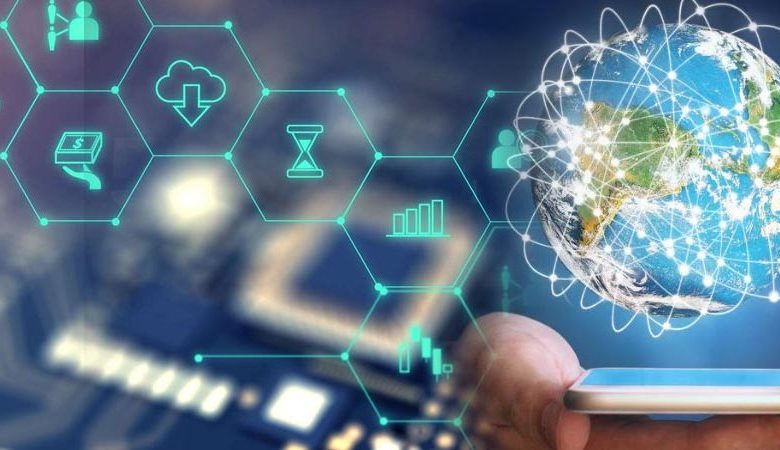 The 21st century is an era of machines. No matter if you want to clean your house, keep track of your expenses or have to travel somewhere, you have a machine for every task. The availability of these high-tech machines has benefited people a lot and has also reduced their physical activity.
This, in turn, has made people aware of their physique and has led them to invest in their fitness. If we talk about the scope of the fitness industry, it is on the zenith. As per statistics, the global health club industry has a market size of $96.7 billion. Besides, there are over 210,000 health and fitness clubs worldwide.
These numbers clearly prove the fact that if you have a fitness app development company, you need to leverage this opportunity and build a fitness app. However, you need to perform market and competitor research to find out if your app has viability. Moreover, you also need to find out what kinds of fitness apps are out there.
Prerequisites for Fitness App Development
For a unique Fitness Tracking App Development, you need to ensure that you have studied the market well. For this, you have to do a thorough market analysis as well as competitor analysis. As there are over 37,000 fitness apps on Google Play Store, you need to make your choice wisely in terms of the type of fitness app and features of the MVP.
Plus, you need to check the apps made by the competitors. Download the apps and test their features; look for things that they don't offer. Analyze features that they have and are unique.
When you have all of this information, you should proceed with your fitness app development. However, it will be better if you develop an MVP first. An MVP is a minimum viable product rolled out with some basic features in the market. It can help you:
Gathering user feedback regarding your new app
Test the basic features of the app
Reduce overall cost of fitness tracking app development
Discover any type of bugs in the app.
Essential Features to include in the MVP of a Fitness Mobile App
Although you can add various add-on features in your fitness app based on your research, here are some that you surely need to have in your app. Fitness apps are basically of three types such as:
Nutrition apps

Activity tracker apps

Workout apps
You need to have the following features in the app:
Registration and Profile creation
If you are into Fitness Tracking App Development that only tracks the number of steps of the users, you may not need this. But, if you are building an application that creates workout and meal regimes, you can add the feature of registration and profile creation.
It will help you gather various valuable information about the users like age, weight, height, etc. Based on this, the app can create customized plans and goals for users to achieve.
If you are building an activity tracker or a workout app, it becomes imperative for you to include the performance statistics feature. These statistics can include aspects like:
Weight

Muscle mass

Intensity of training

Number of calories burned

Distance walked

Number of steps

Time period

Heart rate
And many more!
Moreover, you can make these features more attractive by including bar graphs and charts. These aspects will help the users track their performance and improve it with time.
This is the feature that belongs to the workout apps. So, you must include some preset workout routines in the app itself. To make this feature more utilitarian, you can offer the user the ability to customize these workout regimes as per their specific needs.
To add more applications to this feature, you can leverage AI in Fitness App development aspects. For example, you can include a monitoring system in your app using the camera or other sensors. Based on the monitoring, the app should inform the users about their mistakes while exercising and working out.
Plus, the app should send them alerts about the time for which they should exercise and take a rest.

Ok, this is the thing that you should do if you want to get early adopters for your fitness app. To make your app functional and effective, you need to make it compatible with smart devices like smartwatches, smart bands, and other wearables.
You can use the APIs provided by various smart device manufacturers to make their devices compatible with your app. There are various brands that provide smart wearables like TomTom, Apple, Motorola, Boat, Garmin, Withings, etc.
Being an established fitness app development company, it will work in your favor to add this feature to the app. How? The live streaming feature can help the users interact with their trainers while they are working out. Thus, improving their workout sessions.
Along with adding customizable workout exercises in your app, you can also try and add workout videos. This will enhance the user experience as they do not have to switch to any other video app if they want to know the workout technique.
It is pretty obvious that if someone is using your app, he or she is serious about their health. So, allow the users to set their own goals. Besides, you can also integrate AI in fitness app to devise goals based on user performance and eating habits.
To help the app provide effective diet plans, you need to include this feature in it. To make it easy for the app users to log food, it will be best to add a barcode scanner.
Final Words
All these features need to be a part of your initial MVP of the fitness app. Plus, you can also add some AI in fitness app features, but they may increase its price. If you have a good budget, invest in these extra features to get maximum output from your product. Being a fitness app development company, this is a great way to steal the market right now. Plus, social distancing norms will further favor it.