Services
How to get Renting a car from Cancun Airport to Tulum? Here is the Answer
How to get Renting a car from Cancun Airport to Tulum Transfers?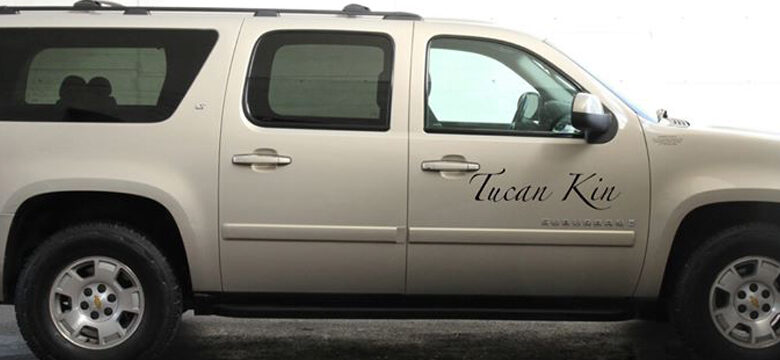 You will be able to read many negative opinions on most agencies because it is difficult to understand how the rental on site works and suddenly many think they are being fooled when in the end it is quite simple. So  
Renting in Mexico can be done directly via online comparators, here are a few that we use regularly:
The first piece of advice we can give you is to rent your car directly from Cancun airport, simply because it is from Cancun that the rentals are the cheapest. The competition is fierce and the number of vehicles very large, which makes it possible to find the cheapest prices in the entire Riviera Maya.
A simple French, Canadian, Belgian, etc. license is sufficient to rent a vehicle and if you are staying in the country for less than 6 months. Otherwise you will have to have your license translated locally to drive longer in the country. No need for an international permit as we can read in various travelers' posts, it's nonsense.
Expect there to have some time to collect your car and return it because there are often long waits, Mexico is not France, the organization is not exemplary and everyone takes their time.
We are going to talk about the recurring problems that most travelers encounter on site:
Insurance
Many think that with a Visa or Mastercard gold card they will be insured in case of problems, it may be true but that does not prevent that in case of problems you will have to pay and advance the deductible (in general 1000 to 1200 €) that you can then be reimbursed by your insurance a few months later. So the insurance will reimburse the deductible but while waiting for the agency on site you will have to take out additional insurance against any risk which will take care of the deductible in the event of a problem.
By default you are insured with a third party (which only covers bodily injury or property damage caused to a third party), so they cannot let you go with a car insured with the third party and therefore ask you for insurance because many do not want to pay the deductible. in case of problem on site. Hence most of the discontent that we find everywhere on the web of people who complain of having been forced to take out expensive insurance on the spot.
Our advice:
On online comparators you will always have an optional insurance option, take it ! It is often a few euros more, 2 to 5 € more per day but it will save you a lot of trouble if you encounter a problem on the spot. In addition, it's simple, since I take the insurance online, no more agency bother me in Mexico by asking me for additional insurance that they sell me 5X the price directly on the spot.
The Deposit
Again there can be concerns if you have a debit card, which most of us have as a credit card in France. There you need a credit card to deposit the deposit, otherwise they charge additional fees to take a deposit on a debit card because obviously their computer system applies fees if the deposit is taken on a debit card. So ask the bank for a credit card before leaving or else expect to pay an additional 20 euros on the spot to pass the deposit.
Also pay attention to your limits before leaving , make sure that the imprint can be made, some first price cards do not allow you to make bank card imprints. And there it is the galley once there …
STATE OF RECOVERY AND RETURN
Be vigilant even if most are not very demanding on the rendering of the vehicle.
There are several things to know:
When you collect the vehicle, take a look around the car and write down anything you see as a defect , from the scratch to the missing license plate (plates are often missing on the vehicles because when you are fined for parking annoying for example, the police officer confiscates the plate, suddenly you find your car without a plate and this will allow the rental agency to know that you have a fine to pay).
Also take pictures of the car with the date visible, which will allow you to prove your good faith in the event of a return dispute.
When the vehicle is returned, no need to clean the car , an on-site service is dedicated, even if the car is really very dirty, which is often the case when I return mine after weeks of Roadtrip (full exterior dirt and mud and interior with sand) it goes well. Be careful, however, not to make holes in the seats or pour liquids on the seats. It is also common sense, everything that is aspirated quickly and is easily cleaned no worries, it should not be abused either…. Also be careful sometimes the return can take time because there is a queue, anticipate not to run into the airport afterwards with the fear of missing your plane. It's never funny.