Security
Suicide Prevention Tips for Teens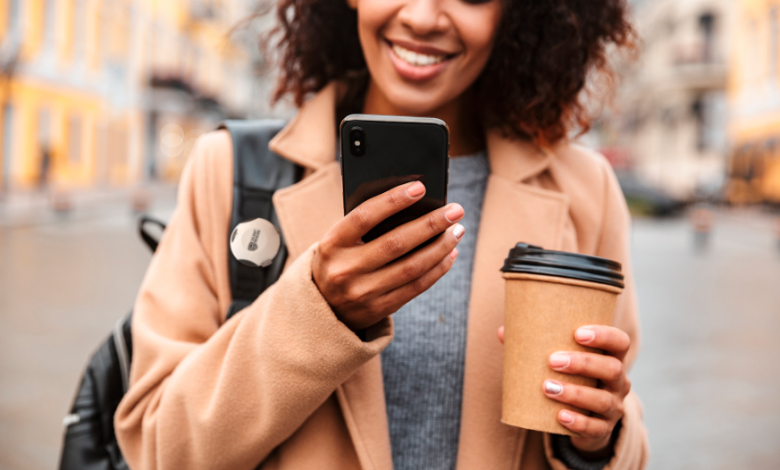 "How can I help?" 
This sentence alone can save so many lives that suicide claims every year. According to PAHO, 97,339 people committed suicide in the Region of the Americas, and it is estimated that 20 times that number may have made suicide attempts.
Why? Because people who are feeling suicidal don't open up to someone and the people around them are too naïve to identify the signs.
World Suicide Prevention Day (WSPD) is celebrated on 10 September every year. It is organized by the International Association for Suicide Prevention (IASP) and endorsed by the World Health Organization (WHO).
The theme of WSPD 2021, "Creating hope through action," is to preach that suicide can be prevented by taking the right steps and reducing the associated stigma.
The goal is to raise suicide prevention awareness worldwide through different seminars and events. Suicide prevention day is all about how we can each support each other better, spot the signs, and reach out to people who are struggling before it's too late.
Having a suicide plan for yourself or someone you know is crucial in times of extreme emotional distress. A suicide safety plan is a written set of instructions that act as a contingency plan if you or someone you know were to go down the path of suicide. This safety plan supports and guides individuals in dark times and helps them escape the intense suicidal crisis.
A suicide safety plan should be written when the individual is not experiencing any sort of negative suicidal thoughts. It is also important to have a loved one or someone who you trust completely with you when writing the safety plan.
Identify when to use the plan: Certain situations, images, thoughts, feelings, behaviors, body sensations, or people can trigger suicidal thoughts. The first step is to list down warning signs so that you can identify your trigger elements.
Example: 
Situation: Got bullied by a group at school.
Thoughts: I have had enough of this misery. I can't suffer anymore.
Body sensations: Urge to do drugs.
When to implement suicide safety plan: With the very first thought of suicide.
List the coping strategies: A robust coping strategy on your suicide safety plan is the most important part. A coping strategy might include a distracting activity, relaxation or soothing technique, taking a hot bath, exercising, playing a video game, watching a show, coffee with a loved one, etc. Just sit down and think of all the activities that might work or have worked in the past to calm you.
 Reasons to live: Suicide doesn't just end one life—your parents, loved ones, friends, dogs, and acquaintances, all lose a part of themselves. Suicide is like a dark alley that consumes all the positives in your life. To cope with this, write down all the beautiful and positive aspects of your life. It can be your parents' smile, your partner's warmth, or anything that makes life worth living. A gratitude journal can help you refocus your attention on the reasons to keep going!
Set up an emergency alert system: Suicidal thoughts can quickly overwhelm your thinking ability and make you do things that can hurt you. Once you have familiarized yourself with some of the risk factors and suicide warning signs, set up a suicide safety plan app like the one offered with Silent Beacon Panic Button. If you feel yourself inclining towards suicide, press the panic button and Silent Beacon will place a call to emergency responders and alert up to six additional contacts with a text and your GPS location. The suicide prevention app ensures that there is always a loved one on standby for support.
Suicide Prevention for Teens
According to the U.S. Center for Disease Control and Prevention, suicide is the second-leading cause of death for young people ages 15 to 24, surpassed only by accidents. These figures are alarming and indicate how important it is to prevent youth suicide. Suicide in teens frequently occurs in combination with external circumstances. The negatives gradually build up and go beyond teens' endurance, ultimately leading to suicidal thoughts. Here are a few external factors that can lead to suicide in teens:
Physical and sexual abuse
Bullying
Interpersonal losses
Family violence
Disciplinary problems
Substance abuse
Sexual orientation confusion
Self-doubt
Financial uncertainty
Feeling worthless, shame, overwhelming guilt
Here's how you can play your part in suicide prevention tips for teens:
Know the warning signs. Signs include :

Changes in eating or sleeping habits
Lost in thoughts
Withdrawal from friends and family
Decline in the quality of schoolwork, loss of productivity
Suicide notes
Hurting oneself
Inability to concentrate or think clearly

Be a good listener and don't think that their problems aren't serious enough. Suicide doesn't always mean a person wants to die; it is, in fact, a cry for help. People going through this phase don't know how to deal with the pain and see suicide as an escape.
Encourage them to get help from a professional. Some battles cannot be won alone.
Ask about why they feel like suicide is the only option. Just opening up to someone can uplift the burden and lessen the pain.
Don't leave them alone. Dispose of all the dangerous stuff that can be used to hurt oneself.
Equip them with a panic button like Silent Beacon and enable all the necessary alerts in the suicide safety app.
Suicide is not another friendship gossip that you can keep a secret. You'll have to break the promise someday to ensure the safety of your loved one.