Products
What You Need to Know For Selling Online Tobacco Products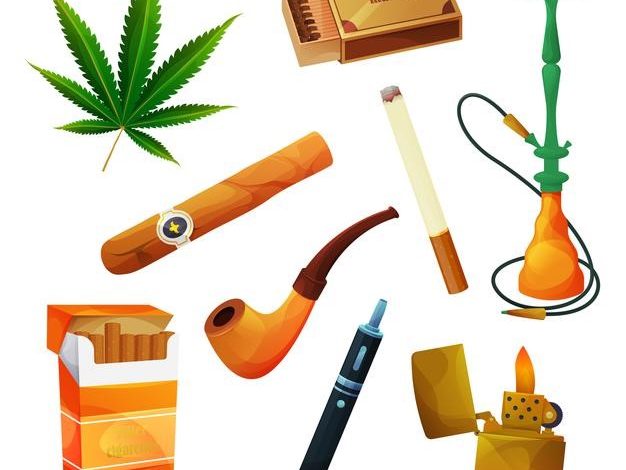 The world is changing continuously, and so are the trends. Gone are the days when people used to buy every little thing from brick-and-mortar stores.Nowadays, we tend to look online for whatever we need to buy. Be it electronics, grocery, liqueur, or even tobacco products.
According to Statista, more than 3.9 billion people use the internet globally. And, it just seems beneficial to put your items online to generate more sales. Why? As the chances of your potential customers to see the products gets higher.
But, what if you deal with tobacco products? Is selling them online the same as other common everyday things?
If not, what can you do to be able to start retailing them on the web? Or, can you become an online tobacco product retailer? These are some of the questions we usually get asked by people. (continue reading to find the answers)
Even before that, let's understand what tobacco is and what are the types of tobacco products.
What Items Are Termed Tobacco Products?
Image Credits: freepik
Tobacco is an umbrella term for most plants of the Nocitiana family. It can be used in dried, chewed, or sniffed form.
And, all the items that have even a slight hint of nicotine are termed tobacco-related. Generally, these are the common types of tobacco products:
Cigars
Bidi
Hookah
Cigarette
Tobacco Paper
Shisha
Pipe
Tobacco Dip
Kreteks
E-Cigarette
Dissolvable sticks or candies
So, if you want to become a retailer of any of the products mentioned above online, you need to consider some things first. Otherwise, you may get a penalty, or even worse, your business can be suspended.
Things to Consider Before Selling
Suppose you have made up your mind to put your tobacco-related items online to attract more audience and generate good sales. Or to simply create your business's name in the digital market.
Here are few things you must consider first:
1.      Get The Permit or License
Register your business or store for the tobacco retail, wholesale, manufacturer, importer, or exporter license.
Choose the license according to your services. Moreover, you also need to get a permit for each location you provide delivery to.
2.      Don't Compromise on Quality
Selling online is a bit different than in-person purchasing. If a person visits your brick-and-mortar store, he can look at the live product. And if he likes it, he will purchase it and leave.
However, it is different for online purchasing.
For example, he ordered an e-cigarette or vape through your ecommerce store.
As it is a fragile product, it may get damaged on the way. So, it is a must to invest in the secure packaging of the vape so as not to lose your customer.
3.      Renew Your License
As with any other permit, the tobacco license also has an expiry date. Yes! So, it is necessary to keep checking the time limit and get the renewal before the deadline.
4.      Put The License on Your Store
You read it right. Even if you are selling the products online, you must display your registered permit on the website.
5.      Ask for the Age
The last thing you must know is always to clarify the age of your customer before the order to avoid any penalty or suspension.
Selling Tobacco Products Online FAQ's
Image Credits: Pixabay
Here is the answer to some frequently asked questions by people who want to become a tobacco product retailer online:
Do I Need A License For Selling Online Cigars?
Yes!
Generally, most areas prohibit cigars, cigarettes, or vapes from selling online. However, other places can allow if you can show your registered license or valid retailer number.
So, yes, it is a must to have a license or permit to sell famous cigars, vapes, or any tobacco products on the web.
Is Selling Tobacco Online Legal?
If we must say yes, it is legal to sell tobacco products online (for registered businesses).
However, all the states and countries have individual laws regarding alcohol or tobacco-related items. But, most areas allow making a sale to people aged more than 18.
For instance, your license may get canceled if you were found to be guilty of committing an offense to the described law.
How Do You Vend Tobacco Products Online?
The first step is to get registered by an authority to sell any tobacco-related item online that humans consume.
(Of course, for that you need to follow some federal laws and regulations)
Secondly, put your products online to let your customers see and purchase them. Also, make sure to highlight that you are a registered business.
Note: You must partner with a trusted and registered retailer if it's not your business.
Can I Become A Tobacco Product Retailer Online?
Yes! You sure can!
To achieve the status of a tobacco retailer online, you must register for a license for a particular city you want to sell your legal items to.
For Instance:
If you want to get registered in Canada, you have to obtain a permit from the Government of Canada. The valid license will allow you to retail tobacco products online.
What to Do to Get a Tobacco Product Retailer License?
Simply, visit the city's government law website you want to sell products in. The basic process is to fill in the application form, pay the permit fees, and wait for the license.
So, if you have submitted the correct tax details and all the other requirements, you can get it within 7-10 after processing.
Bottom Line
Online marketplaces and eCommerce stores have become an important way for generating good sales for all businesses.
And that also includes companies who sell liqueur, cigars, vapes, cigarettes, tobacco products or alcoholic drinks.
Indeed, it is the correct way of doing business to target the market where your potential customer hangs out. But, of course, it is not that easy when you sell things like tobacco products that require a legal permit.
We hope by now you have got all the information on what you need to do if you want to sell tobacco products online.
Lastly, if you have a specific query that we miss, let us know in the comments!