Services
What Are Some Popular Branding Trends in 2021?
Popular Branding Trends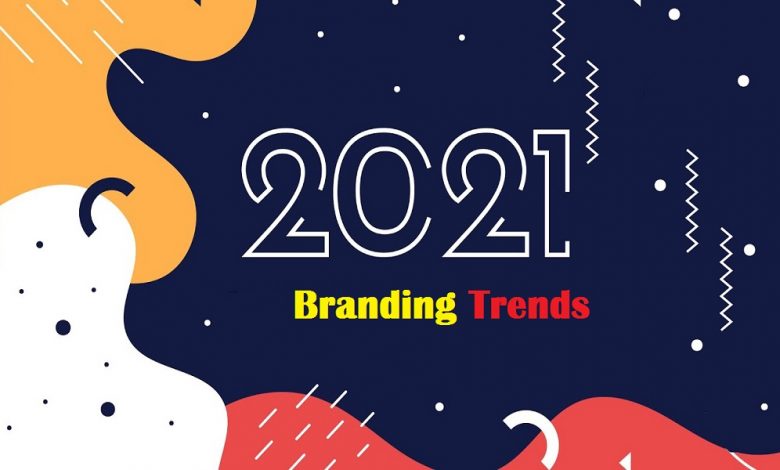 The demands of the audience, likes, dislikes and the current circumstances affect the trends. Whether it is education, entertainment, business, or any other field, trends keep on changing over time. If you are a businessman or belongs to the field of marketing then this article is for you! In this article, we have discussed branding trends.
The emergence of COVID-19 has affected every domain of life and as a result business industry has been greatly affected. To help people to keep up and to maintain their business reputation, today, we will tell you some popular branding trends that are going to be in trend throughout the entire year. Effective branding strategies and tactics help the business to stand out within a crowded marketplace. Well, if you want to revamp your brand's identity, are here. Get a unique logo for better branding by choosing Marvel Brand Designers as your agency.
Popular Visionary Branding Trends
To help you uplift your business, here are the top six popular visionary branding trends of 2021. Let's discuss them one by one.
Give a Face To The Name
One of the most popular trends which are highly observed is images of people representing the brand. Nowadays, the audience loves to see other humans, particularly on social posts, banners, and posters. We have observed that companies are using images of people representing the brand and communicating their message to the audience.
No doubt, "Faces humanizes the brand very well". This concept has become trending these days. You can also add images of people to your posters and banners to attract more customers to your brand. It doesn't mean that you add direct images of people on your branding posters or banners however, you can either add illustrative people or do some graphics to make your brand a super-duper hit.
Quoting an example of a beer and food company that has a cartoonish logo designed by NikolaN. Their illustrative logo approach delivers a very unique touch to the customers. Similarly, you can use this trend and can transform your audience into potential customers.
Addition Of Quirky Art
Quirky Art is a unique art that is quite unusual that includes humor and looks appealing to the customers. This technique is now trending and is loved by the audience a lot. The use of Quirky art has been successful in resonating with the audience especially Youth.
The inclusion of colors, imagery, and the addition of funny elements will help your brand to stand out among the crowd and will never vanish away from the minds of the customers. In Quirky art, the use of anthropomorphized animals is widely used, in which the animals are funnily used in illustrative form to attract more users. Thus, you can also use this art in your designs and make your brand impressive and different from others.
Embrace Your Brand With Impressive Colors
Do you get attracted to posters and banners that have simple texts and have boring colors? Of course not! You will simply move to some other brand whose logo, posters, and banners attract you and seems pleasing to your eyes. One way to brand your business is by embracing it with superior colors.
Colors are very important, especially in branding. Try to use different colors that suit your brand design and make it look more attractive. In 2021, companies are using more meaningful and intense colors that express the brand's objective and purpose of existence clearly. The use of impactful shades will help you attractively embracing your designs.
Take Actions
It is a very true fact that companies or those brands are on the top who are active in eh eyes of the audience. Besides promotion and branding by different means, some other things make those brands on the top. For example, there are many brands such as Unilever, Zaras, Nike, CocaCola, etc. who took action against climate change and put down their efforts to bring some change. The efforts and their stance made them visible to the audience.
That is why one of the important branding trends of 2021 is taking stance on the ongoing issues. You should build your own stance that reflects your business idea and helps you in promoting your brand on the top. Try to make a strong action that matches your brand. You can even promote your stance on any issue by sharing it on different platforms and engaging the audience to give feedback. This technique definitely helps businesses to highlight their names and allows them to be recognized by the world.
Make it harsh deliberately
For specific crowds, flawlessness is imperfect. In excess of a couple of buyers favors a look that is harsh around the edges: imbalance jotted composing, lopsided symbolism, lines that nearly interface.
Deliberately defective brand configuration, typically joined with delineations and written by hand typography, resounds well with more youthful, all the more nonconformist crowds (very much like the peculiar pattern above). This marking pattern begins as a reaction to the pixel-amazing brand plan from the past with no hair strange for some individuals, that sort of flawlessness these days appears to be dubious.
This style will not coordinate with each brand character, however, for some, it will suit perfectly. On the off chance that your image targets more strange business sectors, this marking pattern is an extraordinary chance to dig into an unchartered area and truly give your image an unmistakable look and feel.
Integration of Geometric Patterns
Another most interesting and trending branding technique is the great use of geometric patterns. The designers are using various geometric patterns for branding purposes. Geometric patterns become middle ground in between stimulation and distraction and become a good fit for the business to do perfect branding.
Geometric patterns are not replacing logos or main images instead they are added in the posters, banners, t-shirts, menus, brochures, letters, etc. to give your brand a new look. You can make your brand look more attractive catchy by using this technique. Geometric shapes help you to enhance your brand and make your brand look different and unique among others.
These are the few branding top trends of 2021 which you should definitely follow to take your business on the top. Follow the above-mentioned trends and become trendy. However, if you need a unique logo for your brand then you can try Marvel Brand Designers. Use popular branding techniques and take your brand to the next level.